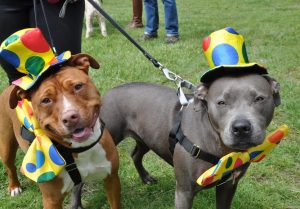 It was a great day to be a dog and a human as well. This year 3000 people and over 1000 dogs came out to enjoy a great day of fun. 60 vendors, including non profits, had nothing but smiles as the crowds came walking by.
There were crazy competitions, a wild obstacle course, frisbee catching dogs and to top it off the great Police K9 presentation.
The Chamber once again donated over $7,000 to local dog related non profits from the proceeds. Since it's inception over $25,000 has been donated.
Look for the 5th annual event, May 31, 2020