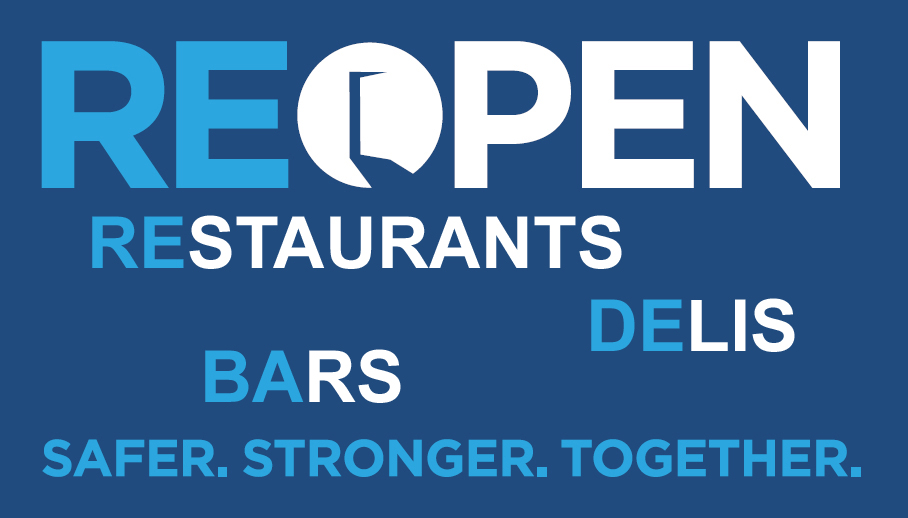 As we look find the best way to move forward, let's work together to be SAFE, HEALTHY
and offer great food to the community
We are now heading into Phase II with indoor dining.  The Town is working on the procedure to ensure health and safety. More to come soon.
We are well on our way to having restaurants doing outdoor dining.  Planning & Zoning, the Fire Marshal and the Health Department have been working tirelessly to achieve this.  There are rules in place from the State, as well as from the Town.   ALL RESTAURANTS MUST APPLY TO THE TOWN AND RECEIVE APPROVAL BEFORE YOU CAN OPEN OUTSIDE, even if you have prior approval for outdoor dining, as per the Town Attorney. You must meet the State Rules. Only the Town can verify this. YOU MUST ALSO SELF CERTIFY.  
Our first 3 meetings of Restaurants and delis were well received and well attended. We are looking our next on Thursday June 11 at 9:30am.
REGISTER FOR THE MEETING - THURSDAY JUNE 11, 9:30am
Again you must apply and be approved to open for outdoor dining.
INFORMATION:
PHASE II - Indoor Dining rules set by state
FAQ for opening outdoor dining
Application Form for approval of outdoor dining
Rules for outdoor dining set by the State - These are rules that must be followed to allow any restaurant to open outside.
Executive Order Issued May 13 - What rules and regulations will guide municipalities
Self Certification and CT Business Recovery Center
Rules for Barriers on Private and Public Property
Bar Taco Outdoor dining Information  - graciously provided by Scott Lawton to aid all restaurants
SBA Webinar Series on ReOpeing Restaurants
Episode #1 -  Click to watch the youtube for the webiner
Episode #2 -  Thursday June 4 at 9am -  Click here to register
To start the approval process, fill out the form and email Mary Young, the Director of P&Z at maryyoung@westportct.gov and begin the conversation. The Fire Marshal will be assigned to come and inspect your site. Please have it all set up as if you would serve for him to verify all aspects required.
As we move forward we will look to find ways for restaurants to use space outside of that which may not be part of their traditional footprint.
More to come as well get this going.