SUPPER & SOUL GOES DRIVE IN BACK TO BACK - SOLD OUT
RESCHEDULED!!!  FRIDAY SHOW NOW SUNDAY
SATURDAY REMAINS AS IS
NEW START TIME 5:30pm
Gates open now at 4pm
no longer FRIDAY AUGUST 7 and SATURDAY AUGUST 8
Saturday sold out, hand full left for Friday
A Socially Distant Tailgate Concert,
Sponsored by


LIMITED NUMBER OF SPACES AVAILABLE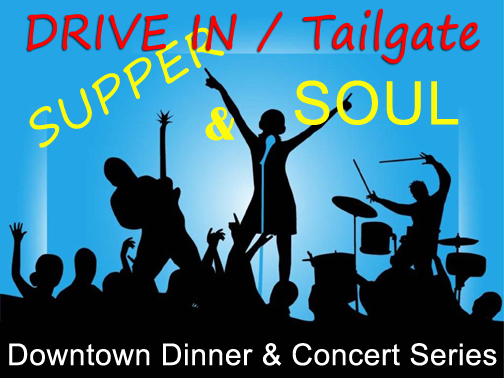 MYSTIC BOWIE - TALKING DREADS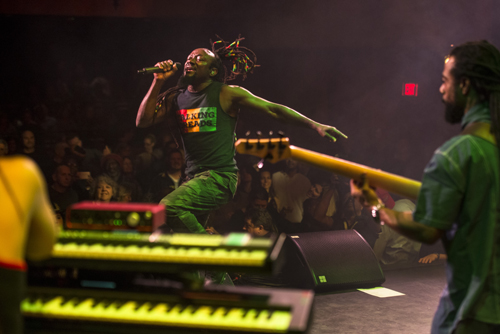 NOW SATURDAY AND SUNDAY  - Friday tickets valid for Sunday only
NEW SHOW TIME 5:30pm
gates open 4pm now
FRIDAY AUGUST 7 and SATURDAY AUGUST 8  7pm
rain date Sunday August 9th
IMPERIAL PARKING LOT
Doors open to cars 5:30pm
"The combination of classic Heads lyrics and caribbean/reggae rhythms is a total home run!  We had a blast the night of the show and we walked away with a definite bounce in our step. Can't wait for the next stop on their tour. Definitely going back for more.Yes yes y'all!"  - Chris Frantz Talking Heads and Tom Tom Club
Come see a live concert again, in a safe and socially distant manner
Approved by both the State and Town -  Meets or surpasses every Covid guideline
Drive to your spot. Set up and tailgate in front of your car and enjoy the show.
(every other parking spot, every other row - plenty of space, yours to stay in for the show)
 Spend an evening outside with music - $125 per car (5 person max)
SUPPORT OUR LOCAL BUSINESSES BY DOING TAKE OUT AND BRINGING IT TO THE SHOW
(Dinner price is independent and in addition to the concert)
(What you bring in, you must take away. NO GARBAGE TO BE LEFT)
TAKEOUT RESTAURANTS
Amis
Dunvilles
Harvest
Kawa Ni
Match Burger Lobster
Pane e Bene
Pearl at Longshore
Rive Bistro
Romanacci Xpress
Sherwood Diner
Tarrantino
The Boathouse
The Whelk
Tutti's
Viva Zapata
Walrus Alley (formerly Rothbard)
Wafu
   ++++ Tickets on SALE NOW click here ++++ 
ON SALE MONDAY JULY 20th 10am - Very Limited Number of tickets available
-----------------------------------
Prior Acts - Dana Fuchs, Vanessa Collier, Kasey Tyndall, David Wax Museum (2), Head for the Hills, Kat Wright, John Nemeth, Tom Petty Project and Mullett
Mystic Bowie - Talking Dreads  - On "Life During Wartime," the first single from Talking Heads' 1979 album Fear of Music, David Byrne famously sang the immortal lyrics, "This ain't no party, this ain't no disco…no time for dancing…" Yet all those anti-fun declarations go gleefully out the window when Mystic Bowie, aka the "Head Dread," takes the stage, re-imagining and infusing fresh life into the Talking Heads' classic catalog with his high octane mix of roots reggae, ska and lover's rock (aka "romantic reggae").
Since debuting his musically revolutionary Talking Dreads project live at the High Times Music Festival on the beach in Negril in late 2015, the charismatic Jamaican-born singer and performer has electrified audiences at more than 100 shows across North America – spinning the heads of initially skeptical Talking Heads fans, and getting everyone else grooving along to the infectious, joyous rhythms and jubilant spirit of his native island. Considering the success of these events, it was only a matter of time before Bowie – who has lived in the Northeastern U.S. for many years – headed back to his cherished homeland and set up shop at the famed Barry O'Hare Studios in Ocho Rios. He gathered old friends he had played music with since childhood, along with younger musicians, legendary Jamaican artists and other surprise guests to capture all the magic of his live performances on the epic, 13 track recording Mystic Bowie's Talking Dreads.
"Talking Dreads is much more than a cover band," Mystic says. "I am very much drawing on my own musical culture and history to make these amazing songs my own, while at the same time preserving the integrity of the Talking Heads songs. I've always felt that reggae's dance-inspiring, feel good vibe is universal, as are many of the band's songs. And don't forget their intelligent, powerful lyrics, which are fun to sing and shine fresh light on through this new fusion of styles. It took a lot of effort to deconstruct and dissect each song to make it work seamlessly with my singing and performance style. I removed all the instrumentation, kept the story and words, then created my own reggae, Caribbean and tribal feel and married those two elements – then brought back a few of the melodies that captured my attention back in the day."
Watch some Videos to see what you'll get
See the 1 minute promo of the event with prior acts before Kat Wright
See the intro and first song by Dana Fuchs (Jan 27, 2018)
 If you have any questions contact the chamber office at 203-227-9234
or email matthew@westportwestonchamber.com